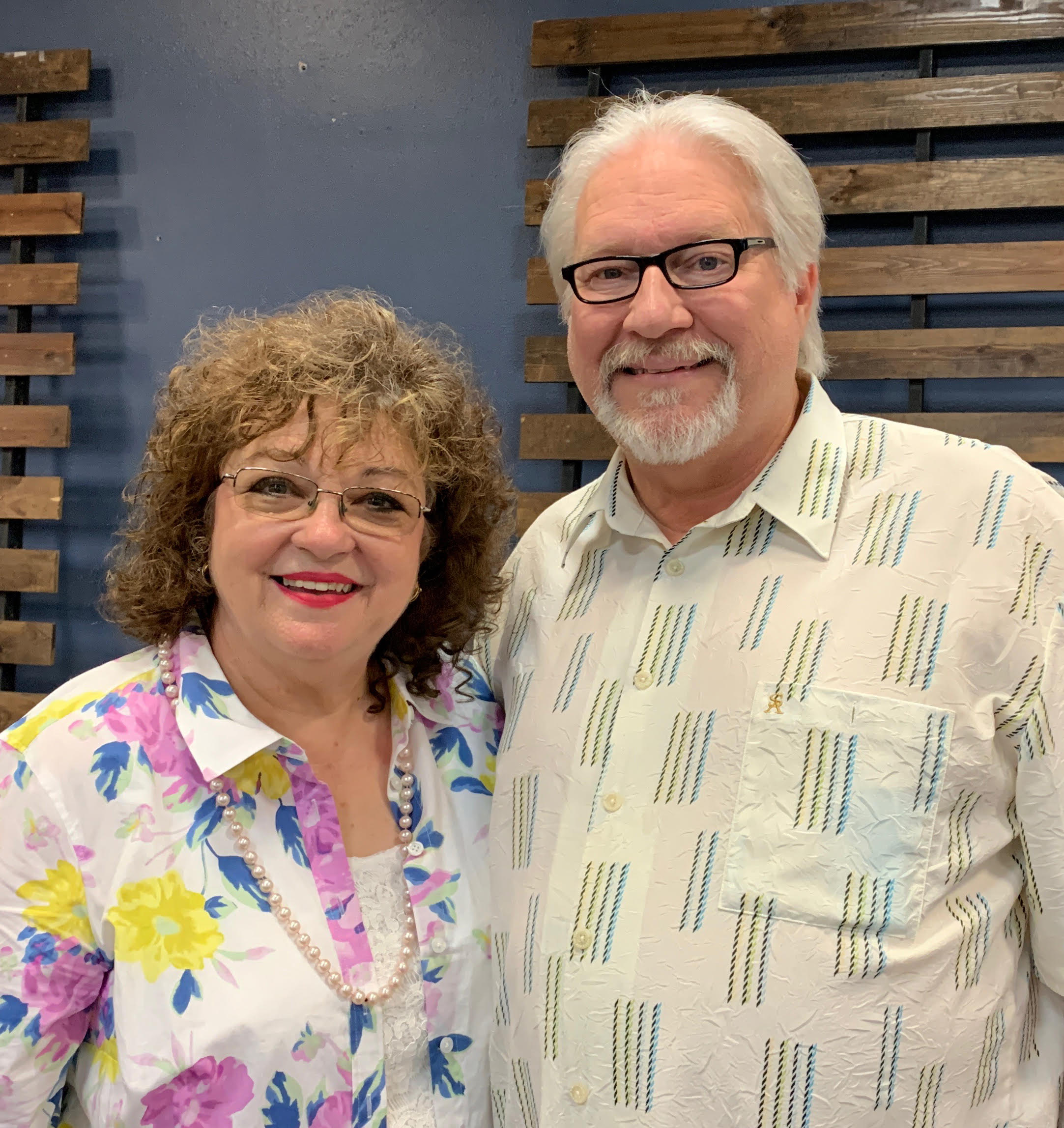 Senior Pastors Tom and Rayanna Fields are graduates of Christ For The Nations Institute, have been credentialed with CFNI FMC and have served in ministry for many years. Together they are Prayer Warriors.
For seventeen years Rayanna, who has a Bachelor of Music Education degree, taught Music courses in the CFNI Music Department. In 1991, Rayanna and her mentor, Anna Jeanne Price, founded Creative Musical Drama Workshop and Student Ministry as a part of the CFNI Music Department. This Course and Student Ministry produced original musical drama productions and developed anointed and excellent arts teams that Rayanna led on mission trips to twenty-two nations.
Tom is a sculptor, artist, and teacher who moves in a prophetic gifting as he paints or sculpts.
As Outreach and Arts Pastors for 13 years and now as Senior Pastors of CFN Church, Rayanna and Tom have reached out into our immediate mission field in Oak Cliff with the love of Jesus Christ. They launched the CFN Church Dream Center, with its Food and Clothing Pantry, weekly Kids and Teen outreaches, Community Bible studies, and large Community Outreach events.
Rayanna has an evangelistic gift and a heart for discipleship ministry for the whole church, with an emphasis for people who are newly saved. She moves in a prophetic anointing and allows the Holy Spirit to minister in Worship Services.